DUE TO A DEVASTATING FIRE ON JAN 10 2014 THAT DESTROYED OUR OFFICES AND HOME WE ARE RUNNING BEHIND. PLEASE BE PATIENT AS WE TRY TO GET BACK ON TRACK...THANK YOU
1979-2014
34 years of supplying quality products for
quality people "THE AMERICAN FARMER"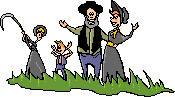 PROUD TO BE AN AMERICAN COMPANY

Thank you for your business
AG NATION PRODUCTS
1-800-247-3276
We are located in Canton, OH about 10 minutes from the intersections of RT 77 and RT 30.
We distribute agricultural products throughout the Midwest. We are a "farm" family owned and operated business that is proud of the fact we have been working with farmers for over 30 years.
We plant the seeds we sell and we feed them to our herd of beef cattle. For over 15 years we have wrapped thousands of high moisture bales with our AG WRAP BALE WRAPPER. We use the Panhandler Soil Penetrant on our soils with great success. Our goal is to provide the American Farmers high quality products at fair prices.
Contents of this website cannot be reproduced without written consent of the owner.
Content copyright All rights reserved.